Garcia Subaru North Has a Great Selection of Used Cars, SUVs, & Trucks!
At Garcia Subaru North, we're proud to be where Albuquerque, NM buys new Subaru models, but one of our biggest sources of pride is being a top used car dealer in the area! When you're looking for a quality pre-owned Nissan SUV like the Nissan Rogue or the Nissan Murano, or a well-maintained, gently used Ford F-150, heading to your local Subaru dealership might not be the most obvious choice, but it is a smart one!
Why is that? Because Garcia Subaru North has a quite a huge selection of used cars, crossovers, SUVs, and even trucks! While we're not exclusively an Albuquerque used car dealership, we put the same amount of love into the pre-owned models we have for sale as we do our new Subarus.
What Kind of Used Vehicles Does Garcia Subaru North Have in Stock?
While our selection is always changing, you can expect to find a wide range of used cars for sale in our Albuquerque inventory, from luxury brands like Audi and BMW to ubiquitous brands like Toyota and Nissan. Our used inventory is inspected for quality before it shows up here, so you can always count on a safe and reliable pre-owned vehicle from Garcia Subaru North. Our inventory runs the gamut, including cars, SUVs, and pickup trucks!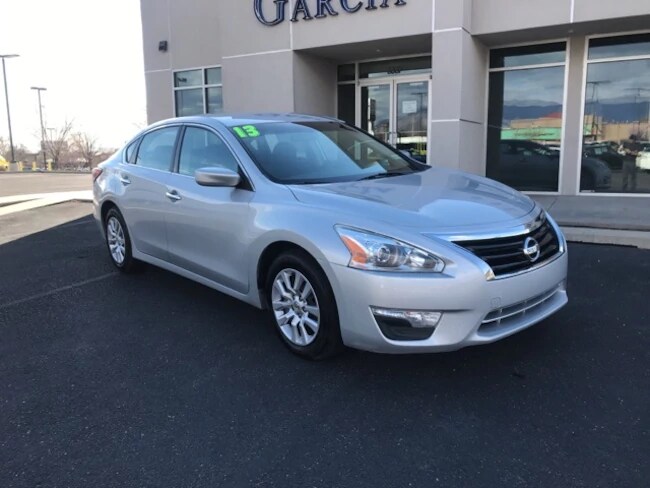 What Is Your Used Car Inventory Like?
Shopping for a used car in Albuquerque doesn't have to be difficult—at least not when you start and end your search with Garcia Subaru North. Despite the name on the marquee, we're proud to offer a high-quality selection of used sedans and hatchbacks, including the popular Hyundai Elantra, Ford Focus, or Lincoln MKZ. While our inventory will always be changing as we sell certain models and get others in stock, one thing that will always remain the same is our dedication to quality, safety, and a top-notch car-buying experience here in Albuquerque, regardless of whether you're shopping new or used.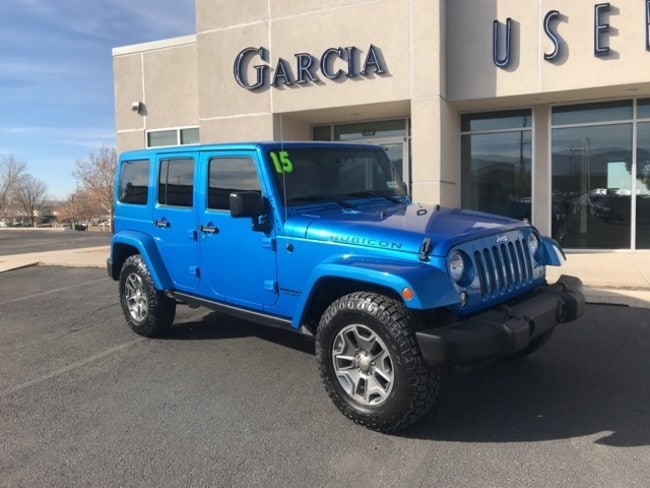 What Kind of Used SUVs Do You Offer?
In addition to our used sedans and hatchbacks, finding that next new-to-you crossover or SUV starts and ends in our pre-owned showroom, too. We take great care in selecting the used crossovers or SUVs that appear among our inventory.
For fields a lot of wonderful SUVs, many of which you'll find here. For example, the Ford Explorer offers three rows of seating—perfect for families with kids in tow. Many of our pre-owned SUVs and crossover come with a single-owner CARFAX® Vehicle History Report™, but all of our pre-owned vehicles come with a CARFAX® report nonetheless. Ford isn't the only automaker you'll find among our used SUV inventory—look out for models like the Jeep Wrangler for going off-road or keep your eyes peeled for the elegant and luxurious Mercedes-Benz GLK SUV. Of course, our stock is always rotating, so you never know what kind of gems you could discover here!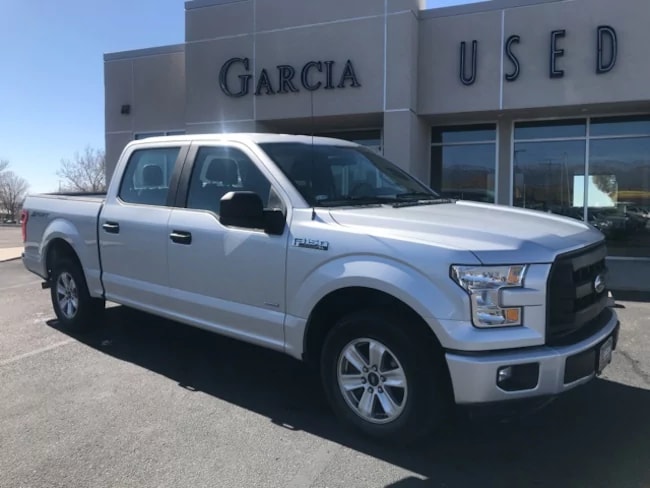 And You Said Something About Pre-Owned Trucks?
If you're a pickup truck lover, we've got something special for you—affordable, reliable used trucks that are looking for a good home, and a good worksite. While there are no pickup trucks in the Subaru lineup, we know a good truck when we see one, and we've got plenty of good trucks in our used inventory serving Albuquerque, NM. One such example is the Ford F-150, but we often get other makes and models in here, including the RAM 1500 or the Chevy Silverado 1500, so keep your eyes peeled and don't worry if you have brand allegiances—we try to bring all the brands we can under our roof!
Click here to check out our entire selection of Used Trucks, SUVs and Cars in ABQ!