The 2022 Subaru Love Promise Community Commitment Award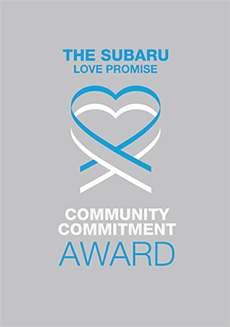 We've been nationally recognized for our dedication to our community and the Subaru Love Promise.
We're honored to receive the 2022 Subaru Love Promise Community Commitment Award. This award nationally recognizes Subaru retailers who are making the world a better place while demonstrating an outstanding commitment to supporting passions and causes in local communities. These efforts are focused in important areas such as the environment, community, health, education, and pets.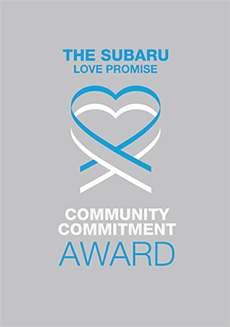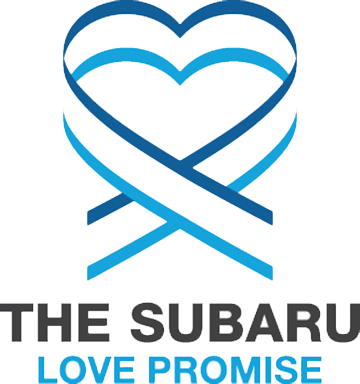 What is the Subaru Love Promise?
Subaru and our retailers believe in making the world a better place and the Subaru Love Promise is our vision of respecting all people. This is our commitment to show love and respect to our customers and to work to make a positive impact in the world.
How is Garcia Subaru North dedicated locally to the Love Promise?
Our Love Promise can be seen in various partnerships with local charities and non-profits. We're grateful for the opportunity, not only to be a part of our community, but to serve it as well.
Leukemia and Lymphoma Society
Love Promise Stories from Garcia Subaru North
Subaru and Garcia Subaru North believe in making a positive impact on the communities in which we live and work. We uphold that belief through our Love Promise Community Commitment. Every month, we select inspiring stories from customers and partners from around our area who strive to support our collective commitment and feature them here
Asher's Wish To Cruise to California! - Alex R
Garcia Subaru North makes life-changing wishes come true for children in New Mexico. Thanks to Garcia Subaru North, Make-A-Wish New Mexico is able to grant wishes like Asher's wish to cruise to California. Asher lights up every room he walks into with his bubbly and outgoing personality. You would never know that behind this beaming smile is a child with a painful and life-altering respiratory disorder. He curiously explored the Make-A-Wish office and smiled at all the toys and presents, "Are these for me?" he asked his mom. "Yes, Asher, these are all for you!" He excitedly opened all his gifts to help prepare him for his wish! Asher wished to go on a road trip to California. Asher loves many things, but his love for animals and water made visiting California a true wish come true. Asher and his family leisurely drove from New Mexico to the Golden State. As an energetic 3-year-old, they enjoyed pit stops along the way, including a trampoline park for Asher and his two siblings to release their energy! After arriving in California, Asher marveled at the San Diego Zoo animals and danced alongside jellyfish at the aquarium. When his family wasn't visiting local sites and restaurants, they were enjoying time at the beach. Asher's family stayed at an Airbnb that was surrounded by the beach! He swam, built sandcastles, and played with his family. Asher had a wonderful time and enjoyed every minute! Asher's trip to California provided him joy and hope during his medical journey.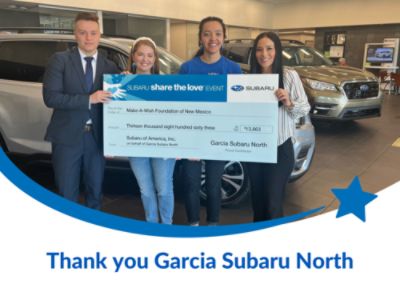 ---
Clearly the Best - William W
We love Garcia Subaru of ABQ for the exceptional service they recently provided to us in connection with the replacement of our Outback's cracked windshield. From start to finish of the process every member of the service team we spoke with and the Sales Manager as well was welcoming, respectful, and happy to help. Based on our conversations with the Service Manager we were referred to the National Customer Advocacy Dept. to file a case. In a few days Garcia's Service Manager personally contacted us with the disposition of our case in which we were given a generous allowance toward the replacement of the windshield and an appointment was set for the following morning. The Service Manager provided us with a loaner vehicle while our Outback was being repaired and the work was completed at the time promised. Our experience exceeded our expectations and we thank the team at Garcia Subaru for the love they showed us.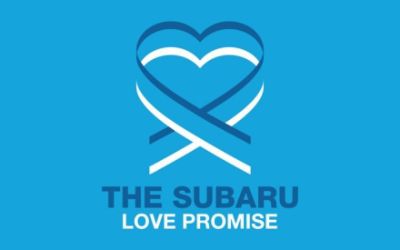 ---
Helping our Community Stay Warm - Raymond M
As we head into the season of giving and the nights get colder, we wanted to do our part to provide warmth and solace for those who need our help this winter. Garcia Subaru reached out to local shelters and provided blankets and socks for our Homeless population. We also worked with a grassroots organization called Under I-40 Relief. This is lead by an 83 year old gentleman name Scooter. Scooter was Head Chef for 50 years in one of Albuquerque's top Luxury hotel. He certainly knows the value of a warm, dry bed and a hot meal. He distributes blankets and food to people living under the interstate overpasses. Scooter says that this work is what inspires him to wake up every morning. This has been his mission for the last 6 years. Scooter says the blankets and encouragement provided to him by Garcia Subaru gives him hope that others care for these often forgotten people.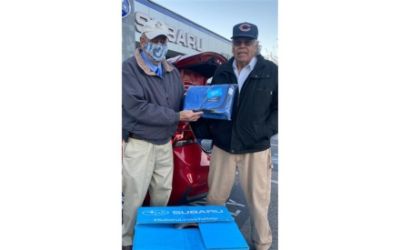 ---
Subaru hosts Spook-tacular Trunk-or-Treat! - Alex R
Thanks to Subaru Garcia North, hundreds of little trick-or-treaters were able to safely celebrate Halloween at the Make-A-Wish New Mexico's Spooktacular Trunk-or-Treat. Dozens of creatively decorated trunks lined their parking lot for children to visit and get their favorite Halloween candy. Trick-or-treaters were delighted to meet Disney Villains, superheroes, and even their favorite Star Wars characters. This event kicked off the Subaru Share the Love campaign, which raises money to grant life-changing wishes. Subaru Garcia North has raised over $83,000 for Make-A-Wish New Mexico, which is crucial to providing hope and joy for children with critical illnesses. Because of Subaru Garcia North, eight children have received the gift of hope and joy that only a wish can bring! We are so fortunate to have a passionate community sponsor like Garcia Subaru North who take an active interest in the lives our wish kids. They are truly impacting our community.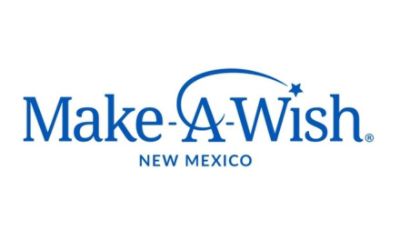 ---
Garcia Subaru Saves Smalls - Erica W
Subaru Loves Pets and Garcia Subaru's generous donations to Animal Humane New Mexico are saving the lives of countless pets in need, pets like Smalls. Smalls was originally found wandering the streets of Albuquerque, New Mexico. The 1-year-old pup was taken in by a generous family who tried desperately to locate his owner. When they were unable to find the sweet pup's family they surrendered him to Animal Humane. Because of the support of our friends at Subaru, the American Pit Bull mix received him a second chance at finding a forever family. While in our care, Smalls was treated for severe allergies, which caused him to have dry itchy skin, and he was also neutered at our Clinic. He spent time working on his manners with our dedicated staff. Manners that would be vital to success in his new forever home. After 12 weeks at Animal Humane, Smalls' long wait was over. A young woman looking for a sweet and goofy canine companion fell head over heels for Smalls and he took the next steps in his journey. Along with Smalls, over 250 other pets also started on a new and exciting journey with their adoptive families in the month of October.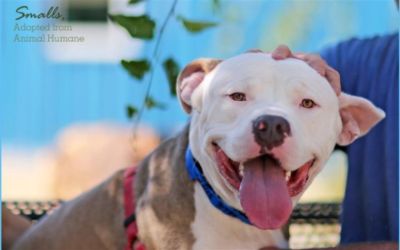 ---
Inspiring a Girl Scout - Kate M
Girl Scouts affords girls the opportunity to grow, learn, and even fail, in a safe space. Girl Scouts give guidance and tools to learn to lead and part of that programming is cookie season. I mean, legit, who doesn't love Girl Scout cookies? My daughter has always set a goal and met it when it comes to sales. Cookie season is in the midst of Irish dance season and she loves both, but it does take a lot of commitment to do both. In a normal year, she will work 20 hours a weekend at booths and go door-to-door selling 7 days a week for hours after school and extra-curricular activities. She is tireless and spirited and hopeful and exhausted by the end of Cookie Season, but she also feels success at meeting her goal. Until Spring of 2020. Due to Covid-19 and the nature of our troop, (many healthcare workers and multi-generational family homes) we opted for online sales only, For a kid who makes the majority of her sales face-to-face, this was devastating. She immediately dropped her goal from the thousands to a few hundred, but she had her heart absolutely set on earning a t-shirt, still a few hundred of boxes of cookies sold to earn it. Initially, it didn't seem such a massive goal, but shipping was expensive and as the weeks went on and she hung fliers and handed out business cards and made commercials, she realized she may miss her goal. We just didn't know enough people online for her to sell to. She has earned this tee every year since kindergarten and it suddenly meant the world to her. I don't think it was just a t-shirt at that point. It represented for my then-4th grader everything she had lost and everything her friends had lost. Everything our world gave up as we trying to stem the tide of infections and with every closed door, lost school opportunitiy and virtual option-only, she doubled down on her efforts to earn that t-shirt reward. She started writing letters. She would watch billboards and ask me to look up the CEOs and Sales Managers of various companies. She especially noticed women in positions of power and authority, and wrote letters to them. Very few responses came from these letters, but every time she got one, she felt a renewed enthusiasm for her project; she had found a new way to connect with her community. With just a couple weeks left to meet her goal, she finally realized it wouldn't happen. She accepted that she would fail that goal, but she still wrote letters, but she can accept failure, but she isn't a quitter. And one of those letters was to Aubrey Padilla at Garcia Subaru. Aubrey saw my girl's spark. She understood what it was for a 10 year old to plan and execute this strategy and she responded like the Boss she is. She not only planned to buy the remaining boxes of cookies from my daughter, but she personally came to our home to tell that to my awestruck daughter. Here, on our humble front porch, was a powerful, intelligent, capable, beautiful, successful Girl Boss who saw Eulalie's desire to succeed and she was going to help my girl get there. After a brief conversation and explanation, Aubrey left and Eulalie watched her car drive off in silence. Finally, she turned to me and said, "She heard me, Mom. She read my letter and she listened." She listened. That's magic to kids who have very little control over what happens in their world, but what little my kid had, Aubrey magnified. My daughter could not wait to wear her t-shirt this year. She gently folded it into her camp bag and tugged it on for hikes. Every time it came out, she said, "Mom. Remember when Subaru made sure I met my goal? People care, you just have to ask for help sometimes." As for me, I'm proud to drive a Subaru.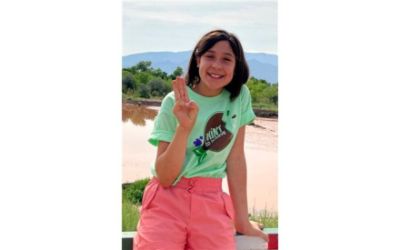 ---
Subaru Saves Pets Like Walker - Sara N
Subaru Loves Pets and Garcia Subaru's generous donations to Animal Humane New Mexico are saving the lives of countless hurting and homeless pets. Pets like Walker. Walker was originally found as a stray in the rural town of Roswell, New Mexico. The 1-year-old ball of energy was taken to the local shelter where for three months he awaited a forever family. Because of the support of our friends at Subaru, the Coonhound mix was transferred to Animal Humane through our Project Fetch program — giving him a second chance at finding a happy home. While in our care, Walker was treated for Happy Tail, a wounded tail due to repeatedly hitting against hard objects, and neutered at our Donor-subsidized Veterinary Clinic. He also spent time in play groups with other shelter dogs for much needed exercise and socialization. After ten weeks at Animal Humane, Walker's long wait was finally over. He met his perfect match in a family seeking a dog to take along on their many outdoor adventures.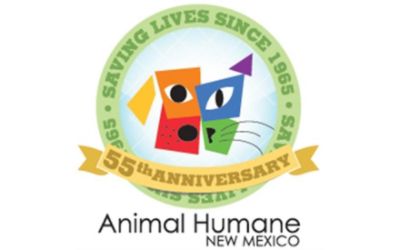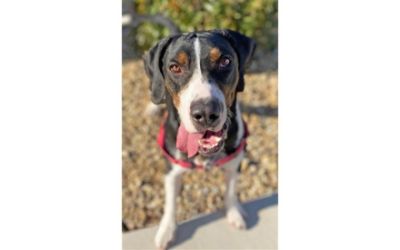 ---
Marigold: turning tragedy into hope - Sara N
For more than a decade Subaru has partnered with Animal Humane to support and improve the lives of New Mexico's cats and dogs through sheltering, adoptions, humane education and veterinary services. Pets like Marigold.Transferred to Animal Humane through our Project Fetch program, Marigold was suffering. She'd been attacked by another animal, resulting in serious injuries to her abdomen & mouth. This sweet brown tabby cat was in shock and her wounds were infected. You made it possible for our Clinic Team to treat the 7-year-old feline. You gave her hope. For three weeks, the brave girl fought to regain her strength. You were with her every step of the way. With medication to ease her pain, surgery to remove a broken tooth, consistent veterinary checks to ensure she healed & extra love to keep her spirits high, Marigold quickly recovered. Before long, the happy feline went home with her new forever family. We couldn't do it without you. Your unending generosity ensures that New Mexico's cats & dogs find hope, healing & homes. On behalf of pets like Marigold, thank you!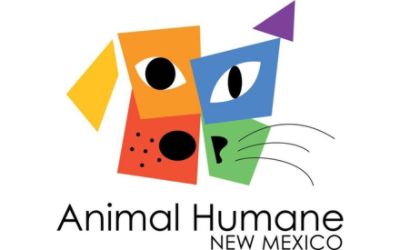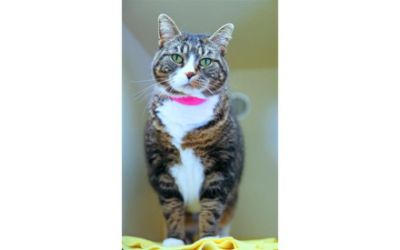 ---
Holiday Party for the Community - Sydney G
"Twas the week before Christmas and all-around Garcia Subaru North, magic was spreading for the Make-A-Wish New Mexico children. The showroom was covered with gifts to share, knowing that a full house would soon be there. The children came running with their families and friends, to create memories that would never end. And basketball teams and "robocop" came out to assist, they passed out treats,crafts and gifts When in through the doors Santa Claus appeared and each and every child cheered It was a magical evening full of delight, sending holiday wishes to all, and to all a good night. Garcia Subaru North went above and beyond to create a magical evening for the Make-A-Wish New Mexico children and their families. This community wide event is open for all who want to share in the magic of Christmas. Santa Claus came down from the North Pole for a visit and even read 'Twas the Night Before Christmas to an enraptured audience of children. The entire showroom was covered in toys, so that each child that walked through the door go to leave with a gift of their choosing. Hot cocoa, snowman shaped cupcakes, letters to Santa Claus and crafts were just a few of the things that enchanted the children throughout the evening. Nate and the rest of the Garcia Subaru North team make sure that every single detail was covered so that every child cannot help but smile, leaving their parents smiling as well. Aubry Padilla and her team at Garcia Subaru North continue to "Share the Love" with our entire community. The hosting of these parties allows our community to come together and experience the magic of a wish. They have done more than open up their doors, they have opened up their hearts to the Make-A-Wish New Mexico family.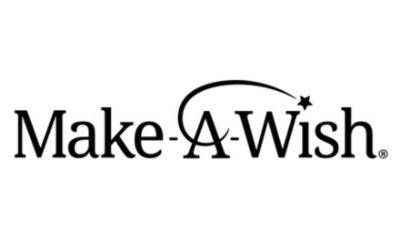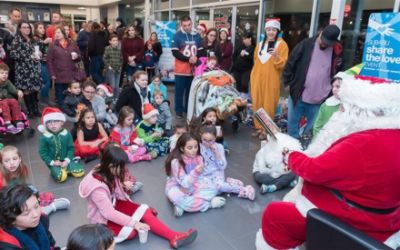 ---
Survivor to volunteer - Kristja F
Mary Josephson was diagnosed with non-Hodgkin's follicular blood cancer fourteen years ago and has been in remission for five years. Shortly after becoming cancer free, she relocated to New Mexico. Having no friends locally, she attended the Leukemia and Lymphoma Society's Light the Night, hoping to connect with other local cancer survivors. Mary met local volunteers who quickly connected her with others in the community. Mary moved from survivor, to new resident to an LLS volunteer. Mary, along with her partner volunteer, Bill Slatkin, work together connecting other blood cancer patients with LLS and the community of volunteers. Today, both Bill and Mary were working with the New Mexico Cancer Center's volunteer Mary Albaugh, offering blankets to cancer patients currently undergoing treatment. Mary Josephson, a long time Subaru owner, had been in touch with Subaru's national organization recently and also shared with them her appreciation for supporting local patients. Bill Slatkin wanted everyone to know how comforting the blankets made you feel and expressed his feelings in one of the attached photos.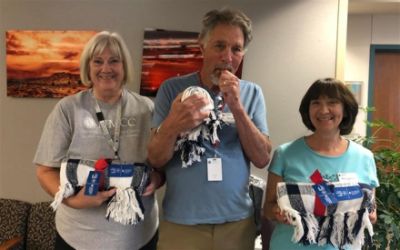 ---