Comparing the Subaru Impreza with Its Competition
We know how important it is to have a reliable, sturdy, safe vehicle on the road. Especially in this day and age, having a vehicle is almost a necessity. Therefore, you want to be sure that you are spending your hard earned money on the perfect automotive match.
That is one of the reasons we often like to pit our vehicles up against the competition. Not only does doing this allow you to see the inherent differences between one of our models, and its competitor, it provides you with vital information that can assist you with your purchasing decision.
So how does one of our most popular Subaru models, the Subaru Impreza, compare to its competition?
Subaru Impreza vs. Toyota Corolla
There are a number of differences between these two vehicles that are important to point out. One of the goals of this comparison is to shed a light on the ways these vehicles are different, which can assist you in your decision.
Affordability
One of the first things our drivers check, when they come to look at a vehicle, is its price tag. They want to be sure that the vehicle is in their budget range before they decide to pursue it further.
The Subaru Impreza is immensely affordable, with a total MSRP of $19,215. Moreover, not only can this price fit a variety of budgets, it also includes a large variety of incredible features you are able to take advantage of from behind the wheel.
The Subaru Impreza is slightly more affordable than the Toyota Corolla, with the latter having a Total MSRP of 19,385.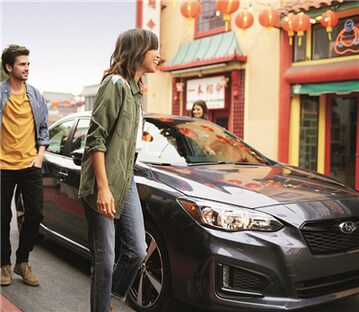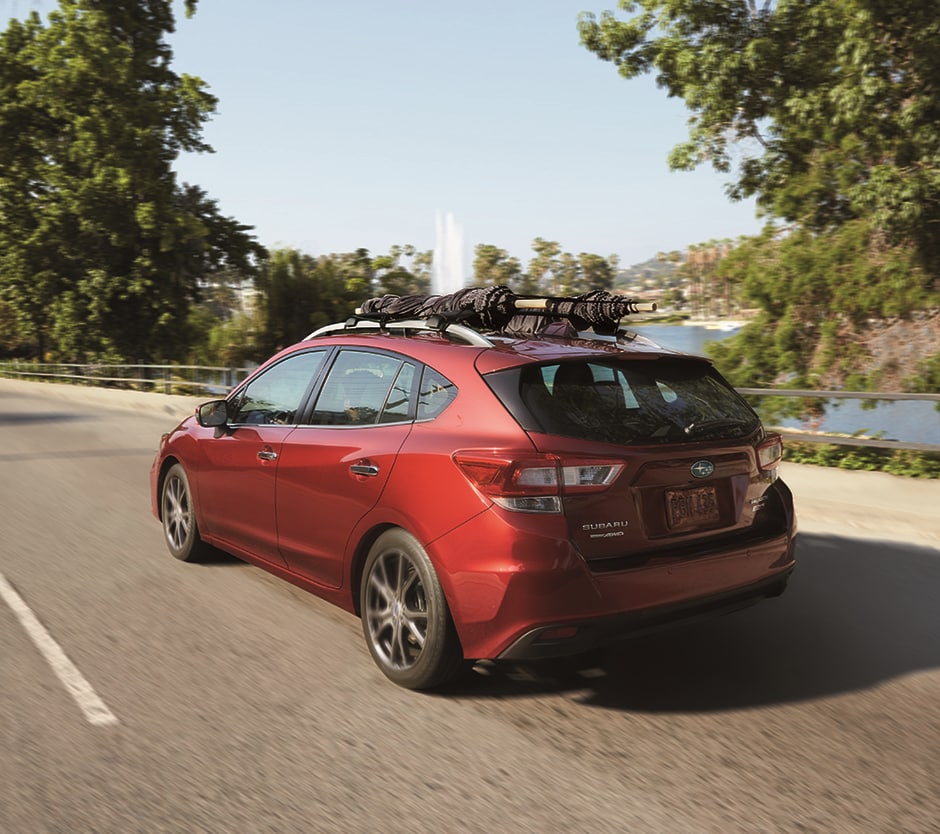 Performance Capabilities
Another important factor to consider is the vehicle's performance capabilities. In other words, what kind of power, stability, and control is it offering?
The Subaru Impreza has an impressively balanced set of abilities on the road. Firstly, it offers more power and torque than the Toyota Corolla, while also providing you with standard all-wheel drive (which is not available with the competition). These three factors ensure that you will always have complete control on the road.
Further, the Subaru Impreza offers excellent fuel economy, with 32 highway mpg. The competition offers slightly better fuel economy, with 36 highway mpg.
Interior Design & Safety
Turning to the interior of the vehicle, the Subaru Impreza offers more front and rear headroom, front legroom, and front and rear shoulder room than its competition. This means that you will have more room to stretch out in the Subaru Impreza, leading to a more comfortable driving experience.
Subaru vehicles are very well known for the commitment to safety. Many drivers swear by Subaru's safety features, and impeccable design. While the Subaru Impreza and Toyota Corolla offer similar standard safety features, the Subaru Impreza comes with a documented history of continued safety, quality design, and sturdy resilience on the road.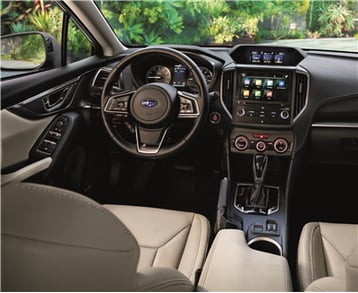 To recap, with the Subaru Impreza you will spend less money, get more power, torque, and all-wheel drive, will have excellent fuel economy, and will have the assurance of Subaru's record of accomplishment with safe design and safety features. That is an incredible, winning combination of factors.
Want to See the Impreza for Yourself? Stop on by!

If you would like to learn more about the stunning capabilities of the Subaru Impreza, or if you would like to explore the various benefits it can offer you on the road, we invite you to visit us at Garcia Subaru North, located conveniently in Albuquerque, NM.
Visit us today, and we will happily help you set up a test drive with the Subaru Impreza, or any other Subaru model that you may be interested in.
Hours
Monday

9:00 AM – 7:00 PM

Tuesday

9:00 AM – 7:00 PM

Wednesday

9:00 AM – 7:00 PM

Thursday

9:00 AM – 7:00 PM

Friday

9:00 AM – 7:00 PM

Saturday

9:00 AM – 7:00 PM

Sunday

Closed
I'm interested in learning more about the Impreza!